Spatial Law and Geospatial Technologies - P2
2b. Unmanned Aerial Vehicles (UAVs) and Unmanned Aircraft Systems (UASs)
The most controversial and much debated geospatial technology is the UAV (or drone), a sensor device flown at low heights for capture of images. Applications are no longer confined to military operations and disaster response. They have spilled over to operations like pizza delivery and very often personal or commercial gains. And unlike the satellite or manned aircraft, the UAV is a largely unregulated sector. Moreover, the UAV has the potential for damage to property and individuals. Other concerns are infringement upon privacy of private citizens, ownership of data collected and security of the nation. Yet, legislators and regulators around the world have been so far been unable to put any effective mechanism in place to regulate the proliferate use of drones.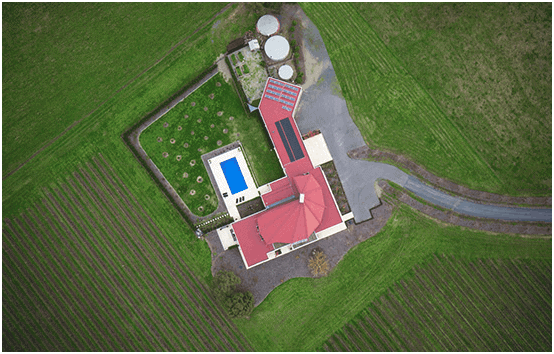 Commercial uses of UAVs are becoming extensive across media, land survey, real estate, agriculture, and freight transportation. So issues of licensing, location privacy, image capture and how such information is used are critical factors calling for spatial policies and regulation. Although industry initiatives like the Unmanned Aerial Vehicle Systems Association are working with regulators, further policies are called for to standardize the drone industry and avert litigations.
Today, the UAV is employed for personal, industrial, defense, media and first response use. Sony Corporation has just entered the market in a big way and sUAVs are easily accessible and affordable through ecommerce websites. Of relevance is whether a UAV mission is authorized, the permissible height of operation, demarcation of 'no fly' zones, period of storage and use of data captured, rules of conduct and pilot license. Although FAA regulations monitor safety issues, they do not look into the safe and ethical usage of drones, or recreational use. Law and policy must develop to allow for societal and security controls. Issues of who can use the UAV, what data or images can be collected or how the information is shared, need to be addressed and controlled.
UAV and drone regulations across the world
In the U.S., the Federal Aviation Administration (FAA) has been developing regulations for UAVs in the civilian space. In 2014, the FAA granted exemptions under Section 333 to encourage effective commercial applications. The Small UAS Notice of Proposed Rulemaking (NPRM) examines "safety rules for small UAS (under 55 pounds) conducting non-recreational operations".
Many States have passed laws restricting data collection and usage by UAVs, by government agencies or private individuals. Other laws looking into the regulation of UAVs are the Drone Aircraft Privacy and Transparency Act of 2013, Preserving Freedom from Unwarranted Surveillance Act of 2013, Preserving American Privacy Act of 2015 and the Farmers Privacy Act of 2012.
In Europe, where privacy of citizens is a prime concern, UAV operators are required to comply with data protection laws. In the U.K., article 167 of the Air Navigation Order 2009 bans anyone from flying small, unmanned surveillance craft within 50 meters of a structure not owned by them, or flying within 150 meters of any congested areas, besides not permitted to fly too close to buildings and airports. With sales of drones over last Christmas up 24 per cent, and a drone flying near Heathrow almost crashing into a passenger jet in July, Britain is taking the regulation of UAVs seriously.
Australia is the first country to introduce licensing (2002) for commercial drone operators and regulations for recreational or commercial use. Drone operation is governed by the Australian Civil Aviation and Safety Authority (CASA). Countries like India and Spain, have banned commercial drones altogether, and are waking up to the idea of devising a comprehensive policy on civil use of UAVs and UASs.

Case Studies: Risks to aircrafts and the passengers aboard from unmanned aerial vehicles are frequently reported. In the U.S., the FAA regulations declare 'no fly zones' above 500 feet or within five miles of an airport. However, two incidents in August reported how drones came within 100 feet of airplanes flying at an altitude of about 800 to 900 feet, near the busy Kennedy International Airport. Ten days later, SkyLife One helicopter missed being hit by a drone by 20 feet. On its way to the Community Regional Medical Center with a patient, it was flying at 1,000 feet in the air. A week later, firefighters were hindered in their operations during a wildfire that roared onto a Los Angeles freeway. Twenty crucial minutes were lost as five such UAS taking close-up videos of the disaster impeded fire-fighting helicopters.
A May 6th incident in the U.K. caused a security scare after a tourist flew a 3 ft long drone close to Windsor Castle, on a day when the Queen was in residence. Intelligence reports in India have been reporting in continuum drone aided terrorist attacks over the past year.
With billions of dollars being spent on national security, stricter regulations and penalties are called for to avert not only major airline disasters but also possible terrorist attacks.
Source: Gislounge