CLOUD GIS- A NEW PARADIGM FOR GEOSPATIAL WORLD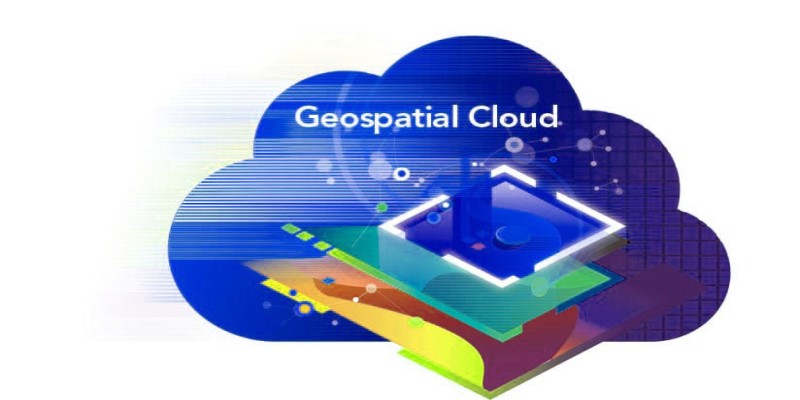 Cloud computing is comparable to the utility idea in that a business organization can "connect in" to a virtual world and use the computer technology resources available on as-needed grounds. Web clients access applications running on such a console, whereas the application software and data are managed to keep on the (web) server-side. Cloud computing has developed into a major fashion in terms of gaining computational resources such as processing, storage, and software. Though some have argued that geographic information science (GIS) as a discipline was a late adopter of cloud computing, the integration of Geospatial technology and cloud computing has had a massive effect on GIS experts' capacity to utilize spatial resources and applications.
GIS Cloud Models
GIS cloud technology, like other types of cloud computing, is generally divided into three models.
GIS Public Cloud: GIS Public Cloud: A cloud platform that makes GIS attributes, such as map making, accessible to everyone. So, every user's data is stored independently and via virtual computing.
GIS Private Cloud: A cloud platform that only allows authorized users to access GIS attributes, typically with hardware confined to a particular organization.
GIS Hybrid Cloud: A hybrid of public and private cloud solutions that are used in tandem.
While the most common application of GIS cloud computing is storage, such as collecting spatial data that can be remotely controlled and interpreted using computer GIS software. Turning benefits of economies of scale is among the core principle concepts of utilizing cloud technology; cloud computing enables service providers to make GIS functionalities to users, with several users utilizing the same hardware and accessing personal instances of the cloud system.
The blending of GIS and cloud technology assurances to be exciting. It not only provides a low-cost facility for rolling advanced GIS applications, but it also enhances the potentiality of mobile GIS because the majority of computer resources can be stored on a server and remotely accessed.
The evolution of GIS and cloud advanced technologies collaborating, however, is that the barriers to obtaining reliable technological resources are now becoming lesser. As a result, organizations of all sizes, not just large government agencies or businesses, will likely be able to stretch their GIS technology budgets even further and provide their GIS experts with far more tools to work with.
The Necessity for GIS Cloud
GIS cloud offers instructive tools that can assist many organizations, particularly when efficiency and lower costs are essential. Some core concepts that distinguish GIS cloud as a major contender for the next generation GIS computing perspective are as follows:
Application Model: A specialized structure for geo-enabling corporate data and systems is provided by the GIS cloud. GIS cloud storage can be used by organizations that have previously invested in GIS to enhance assistance, making institutions, commercial, and geospatial information easier to analyze, and maintain. GIS cloud computing provides Web-services and application hosting for agencies to make organizational geographic data easily available, and publishable.
Technology Model: As a computing model for geographical data, the GIS cloud allows users to utilize virtual sophisticated hardware and software components and gives additional access to data creation, interpretation, editing, and simulation.

Assistance and maintenance: Incorporating in-house GIS inside an organization necessitates the use of users with highly skilled and advanced technical attributes. GIS cloud reduces the need for in-house GIS capability for basic geo-information connectivity. For companies that already have GIS potential, it will relieve skilled in-house staff of general information needs, allowing them to focus on more complex responsibilities and assistance.
Lowering usage costs: The GIS cloud has a massive capacity to facilitate sophisticated geo-technology connectivity, services, and geospatial data to its customers. There is no initial time and cost investment, therefore there is no partial maintenance. That barrier to entry is reduced considerably with the GIS cloud.

Cloud Data Utilizing: The aspect of GIS is to provide imagery and topographic mapping as a framework for other spatial data to be encased on. Obtaining and processing spatial data from a spatial data vendor costs a substantial amount of money for GIS application providers. GIS cloud gives users the ability to input, analyze, and modify spatial data. Furthermore, GIS cloud enhanced services for spatial information management and storage are beneficial to users.
Location Independent Service: The GIS cloud has the amazing capacity to provide location-independent service. Processing and storage requirements are distributed across a shared service, with no specific resource attributed to any specific user. GIS cloud's pay-per-use function ensures that users are charged based on their usage of computational capabilities, bandwidth, and/or disk space.

Data Transformation and Display: A data conversion service entails the transformation and import of data from one format into another. It is critical for any GIS and necessitates focused in-house technological solutions such as architecture, software services, and a skilled workforce. GIS cloud solutions provide spatial data transfer without the need for in-house resources and capabilities.
Source: Satpalda